A Family Affair
Teaneck, NJ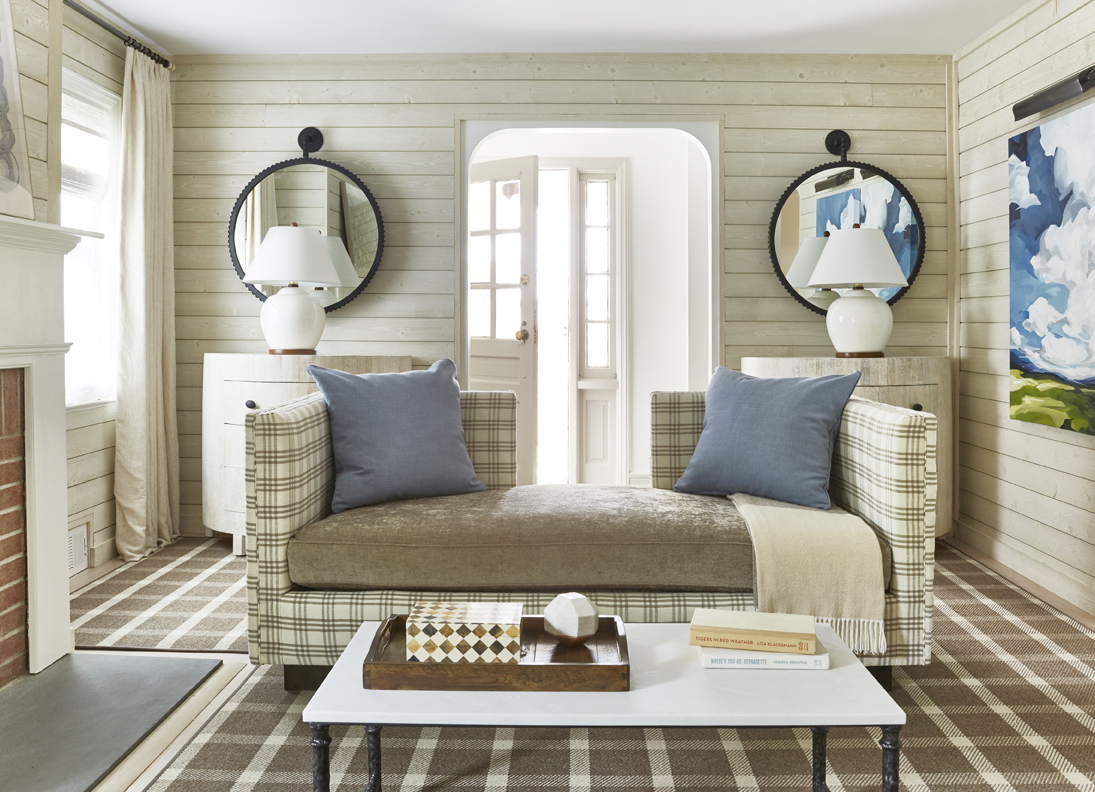 The Backstory
This couple and their young daughter relocated from Manhattan to a mid-century Cape Cod in suburban New Jersey. She longed to be close to family, moving to the town where her mother and brother live and down the street from her sister. Reticent about leaving city life behind, he wanted the new home to meet his family's every need.
The Design Brief
Convert a charming but old-fashioned house into an inviting, modern home where the door is always open to family and friends.
The Inspiration
Weekend in Aspen. An 80s renovation needed updating to reflect the way this family lives. Just inside the front door, the formal living room lacked light and a sense of arrival. We ditched the traditional sofa/chair layout and created a cozy great room inspired by the warmth and hospitality of an Aspen lodge – complete with fireplace, clapboard walls, and a stylish mix of stripes and plaids. A round table facilitated traffic flow in the dining room, which was situated in the hallway leading to the kitchen, and eye-catching wallpaper turned this pass-through space into a place to pause. We applied the same concept upstairs, extending the daughter's bedroom to the large landing and wrapping the space in magical wallcovering.