Custom Built in Closter
Closter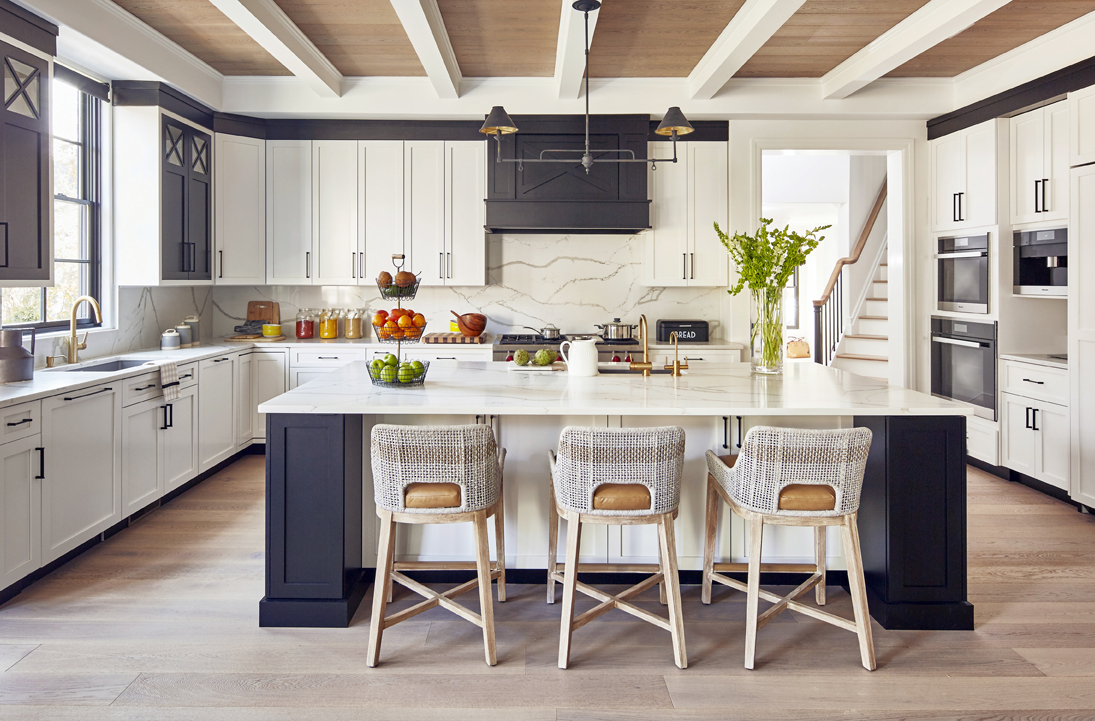 The Backstory
Excited to be building their first home, this family of four wanted everything to be just right. They worked with EKO Development and were thrilled with the results, loving the clean lines and distinctive details. But they enlisted our help when furnishing the rooms became a bit overwhelming.
The Design Brief
Infuse the family room, foyer, kitchen and master suite with an easy-going elegance and an emphasis on bringing the outdoors in.
The Inspiration
Modern Farmhouse. We put our own stamp on this popular look, bypassing the usual pared-down industrial vibe in favor of a simply luxurious sensibility. Opting for a sophisticated and soothing palette of oatmeal and charcoal, punctuated with black and tempered by natural wood tones, we tied the spare, open spaces together by carrying the color scheme throughout. Mirroring architectural elements like the adjacent loggia, the absence of window treatments showcased the beauty of the black metalwork and intentionally blurred the lines between inside and out.