Practical Magic
New York, NY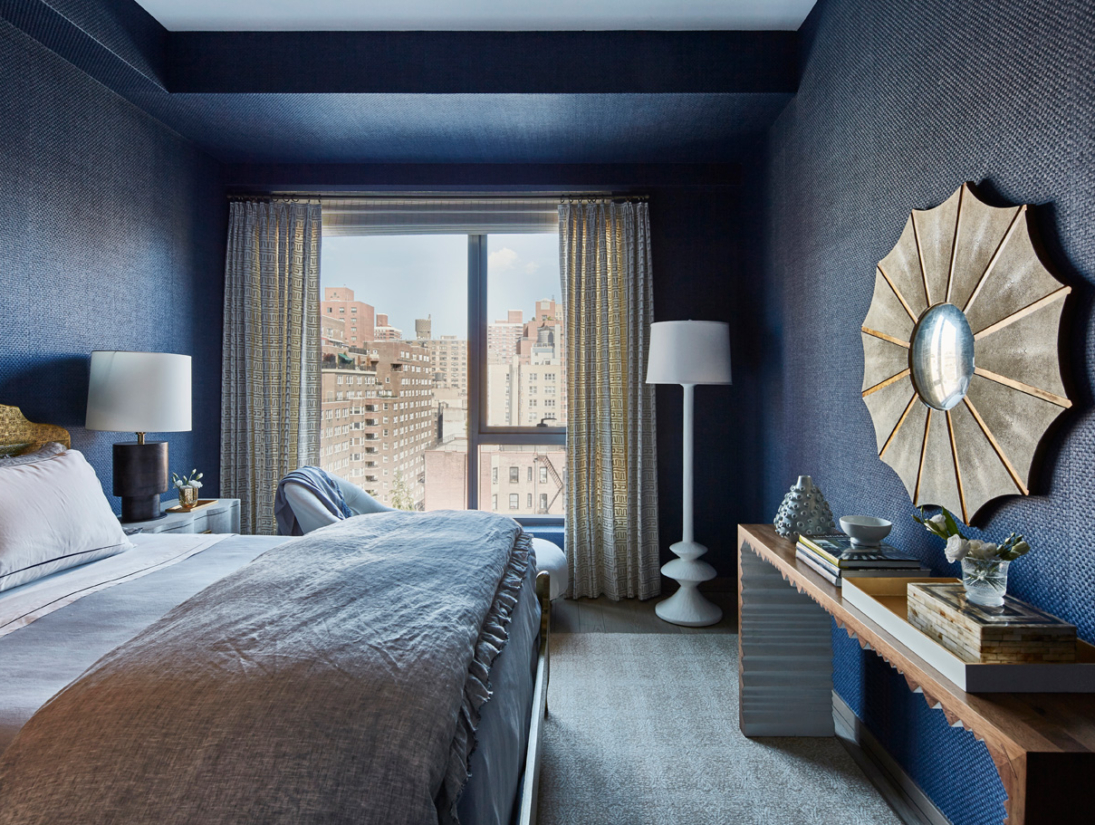 The Backstory
Upper West Side empty nesters made the move to modern digs in a gut-renovated older building in Chelsea. She has a passion for photography and yoga. He's a magazine publisher who is into private jets and martial arts.
The Design Brief
Convert a cool, bare bones two-bedroom into an art-filled home that reflects their adventurous, unfussy lifestyle.
The Inspiration
The Art of Zen. The couple's mutual love of art and color was our touchstone, and we embraced the mission of sourcing original artwork for every room. To maintain the spaciousness of the combined living/dining area, we designed sleek and practical built-ins to create a faux foyer, bar, and bench system that segues into a banquet paired with a round dining table. The bedroom's Zen vibe comes courtesy of global-inspired décor, including an antique brass headboard that glows against chunky navy grass paper.