Cottage Charm
Little Silver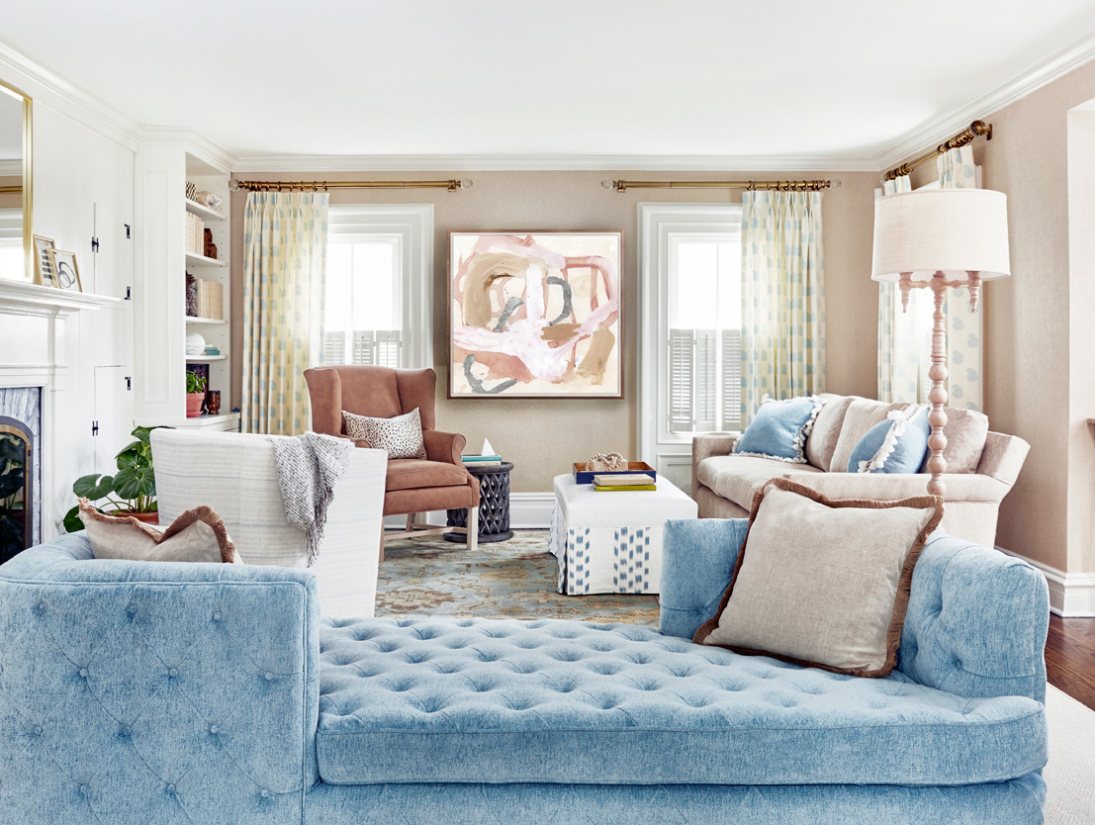 The Backstory
This family of four downsized from a 6-bedroom house in Essex County, NJ, to a charming cottage in Little Silver. She has a great eye for design, but couldn't quite visualize how to make the most of the long, narrow living room.
The Design Brief
Turn an awkward space into the inviting hub of this circa 1800's home.
The Inspiration
My Hero. The storybook sensibility of this enchanting house inspired us to write a happy ending. The solution was to forget about fitting in existing furniture and focus on finding one amazing piece to build the room around. The "hero" is a custom daybed that serves as both a design anchor and a practical seating option. The décor blends the owners' down-to-earth aesthetic and a fresh take on the traditional, with tones of soft blue, beige, and cream that echo the coastline character of the neighborhood.