Postwar Panache
New York, NY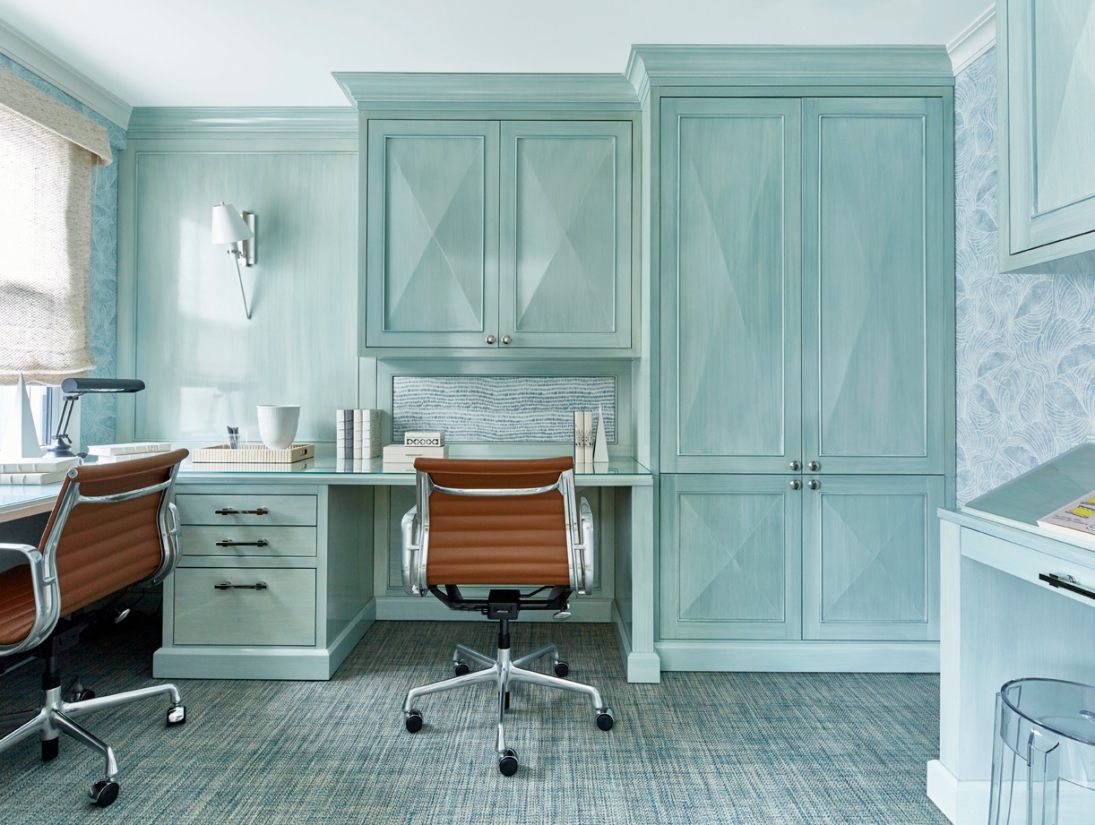 The Backstory
For several years they lived in this postwar apartment on the Upper East  in its original state. When she saw our work in a neighboring apartment, she suddenly realized the potential in her own home.
The Design Brief
Create a comfortably luxurious living space for a close-knit family of three.
The Inspiration
Bedford Post Inn. Although every aspect of this space is brand new, it has the warm, lived-in feel of the upstate retreat the clients had admired. Refined finishes like the limed oak cabinets and custom clover wallpaper, a claw foot tub, and marble tabletops reflect her love of all things Parisian. The kitchen – designed to please this enthusiastic hostess – is an homage to chef Ina Garten's effortlessly elegant style.
Postscript: After buying the adjoining 1-bedroom apartment, the owners tasked us with seamlessly blending the two spaces into one. Tweaking the floor plan and weaving French-inspired design elements throughout, we converted the kitchenette to a bathroom and the bedroom/bath into a study and butler's pantry. The living space became a family room with a Murphy bed for guests, accented with custom millwork and hand-applied finishes.