Jersey Shore - BEACH HOUSE, REINVENTED
Stone Harbor, NJ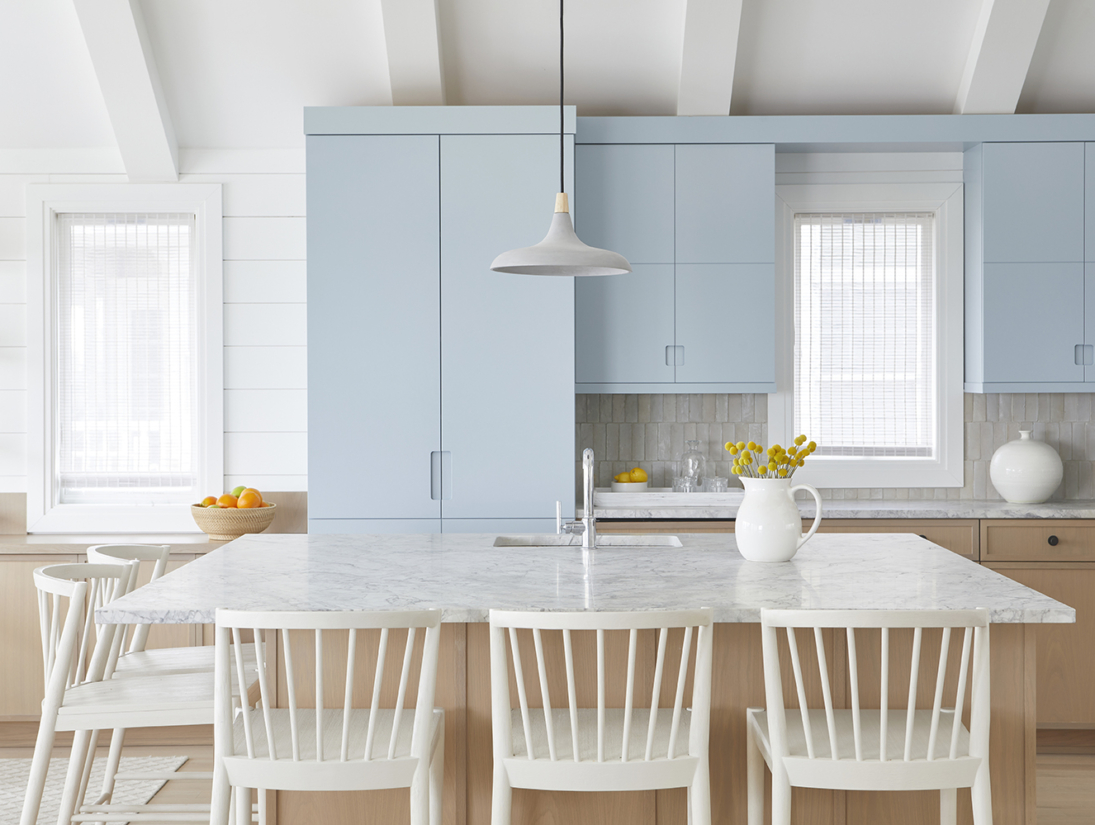 The Backstory
A multigenerational family has made decades of memories in their Stone Harbor, NJ, beach house. When their mother passed away, the daughter decided it was time to update the interior of this 80s-era home to something more modern, subdued, and user-friendly. Flexible enough to accommodate the steady flow of family and guests – while keeping those fond memories alive.
The Design Brief
Renovate, refresh, and optimize outdated spaces so this treasured getaway can evolve with the years.
The Inspiration
A Fresh Start. We combined timeless features with the client's trendy style to create a home that will grow with the family. In the massive kitchen, pale blue cabinetry, pendant lighting, and neutral wood accents soften the vaulted ceiling. We added a bar for the family mixologist, a round dining table to encourage gathering, and comfy sofas and chairs in a monochromatic mashup of textures. In a nod to the setting, we went with shiplap paneling on several walls and fashioned a "keystone" in an entrance wall with salvaged pieces of the vintage seashell backsplash. Reconfiguring portions of the layout allowed us to convert a large and small bedroom into two roomy primary suites. Beachy hues in the baths invoke an aura of calm: one tiled in soothing, ocean-inspired greens, the other bathed in blush pink.