Jersey Shore - Seaside Sophistication
MANTOLOKING, NJ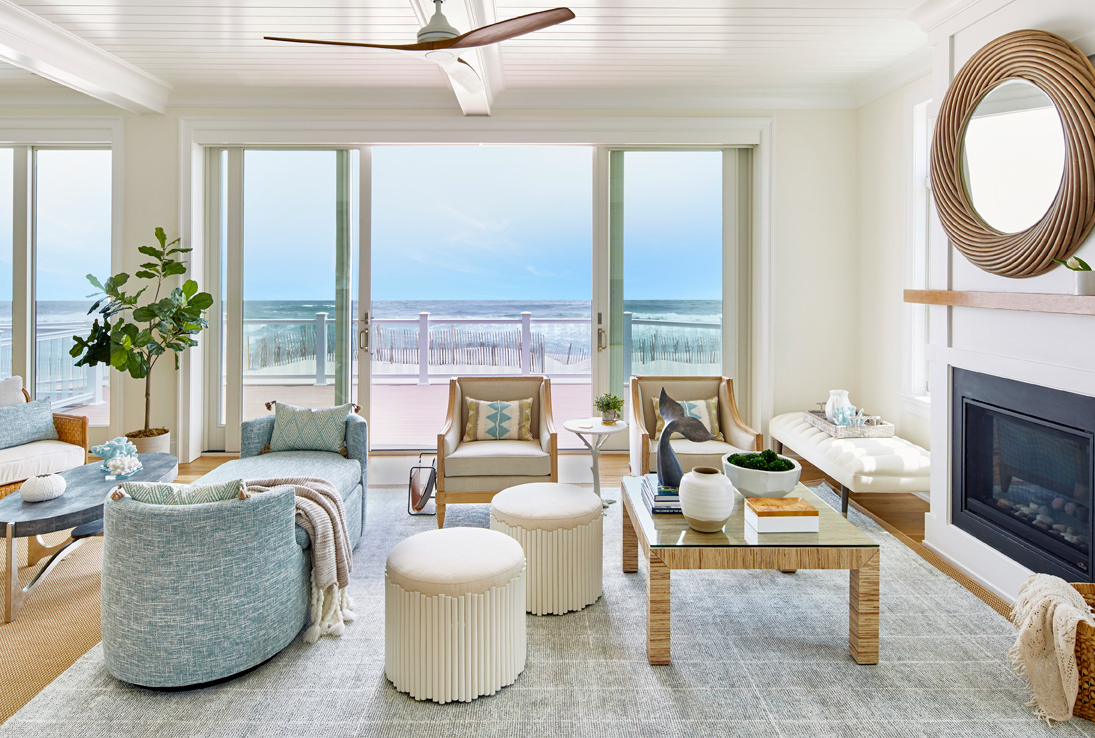 The Backstory
A contractor brought us on board to furnish a for-sale vacation house on the Jersey Shore. When a potential buyer offered to purchase it unfurnished, we were tasked with repurposing the contents for another newly constructed home.
The Design Brief
Craft a sophisticated and saleable seaside haven using furnishings already on hand.
The Inspiration
Catch a Wave. We chose on-trend yet timeless cabinets, countertops, tiles, and finishes to amp up the home's marketability, then washed the living spaces, kitchen, and bathrooms in a natural color palette inspired by shades of the sand and sea. Combined with the furniture's clean lines and practical touches throughout, the space conveys an air of tranquility and quiet restraint that avoids beach house cliché.