MODERN COUNTRY LIVING
Greenwich, CT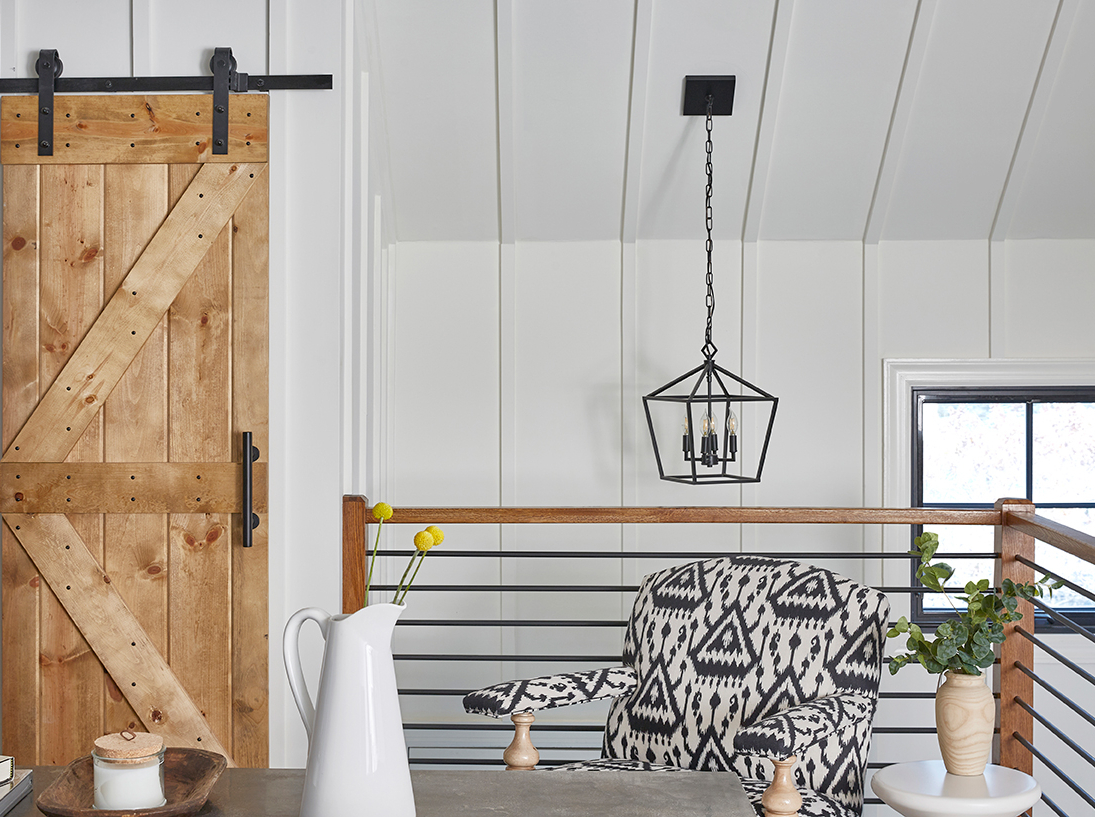 The Backstory
Happy with the results of converting their old barn into a guest house with an upscale B&B vibe, this couple hired us to redesign and renovate their main residence. The former city dwellers, who had lived in the Greenwich, CT home for some time, knew that certain elements were a little too "country." The flow was not working. And one of the best rooms in the house – a comfy den – was out of sight, out of mind.
The Design Brief
Create a warm, elegant space that blends relaxed, rural charm with a refined, urban sensibility.
The Inspiration
In the Flow. Upscaling the windows in all of the living spaces was transformative, blurring the line between indoors and out and ushering in lots of natural light. We also knocked out a wall to create a passageway connecting the den and the kitchen, downsized the under-utilized pantry, and added a "hidden" full-service coffee bar. The pattern play between the sectional and curtains in the den is a bold twist on tradition. And we took care to delineate seating areas in the large living room. In the primary suite, shifting the bedroom entry door and expanding the bathroom foot print allowed us to design an enchanting sanctuary, complete with a stunning vanity and freestanding tub to take in the view. The simple color palette – deep green, shades of blue, and neutral tones in inviting textures – unifies the spaces and lends a just-right air of sophistication.