2021 House Beautiful Whole Home
Fredericksburg, Texas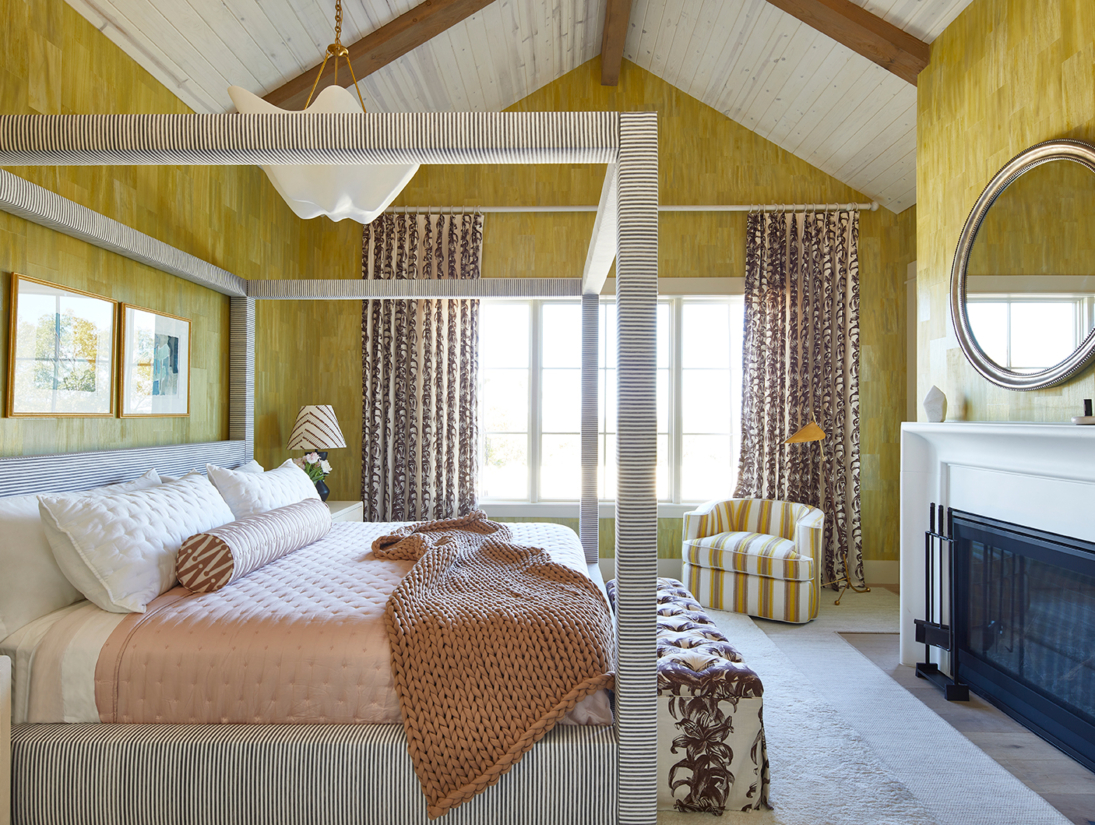 The Backstory
The rolling hills surrounding Fredericksburg, Texas, were the perfect backdrop for the Fourth Annual House Beautiful Whole Home project – a built-from-the-ground-up showcase of the finest design products and ideas today. As proud members of the magazine's Next Wave Designers Class of 2019, we were thrilled to be invited to teamed up with Agave Custom Home and a host of innovative sponsors to create this one-of-a-kind living space. Our assignment: the Master Bedroom Suite!
The Design Brief
To give readers and online viewers three key takeaways they can implement at home:
Make a big room feel intimate: a custom canopy bed shifts the scale by creating a room within a room.
Create a budget-friendly custom tile look: our installer cut down standard floor tiles to create a classic pattern in the bathroom.
Take "Modern Farmhouse" beyond black & white: the underlying simplicity of the bedroom is offset by a sense of luxury and elegance.
The Inspiration
On Safari. Our first taste of the "wild west" was like nothing we had ever experienced before! Embracing the lush Texas landscape, we pushed our personal design envelope by blending our go-to mix of texture and pattern with a safari-inspired color palette of earthy tones like blush, tobacco brown, and sun drenched yellow. In the "Zen" bedroom, we balanced the expansive feel of the whitewashed vaulted ceiling and contrasting beams with a custom-designed upholstered canopy bed and ceramic pendant light. We layered woven carpet, designed to fit around the fireplace, with a plush merino wool rug that anchored the bed, and added playful accents like a yellow striped slipper chair and patterned ottoman and curtains. In the bathroom, watercolor-blue linen wallpaper created a serene aesthetic paired with white oak cabinetry, a signature hardware tub, and custom-cut floor tiles. The quartz countertop adds a touch of earthiness, and the private outdoor shower? A hint of luxe! P.S. Ours was the only room purchased "as is" by the new owners!