ESSEX FELLS REDUX
Essex Fells, New Jersey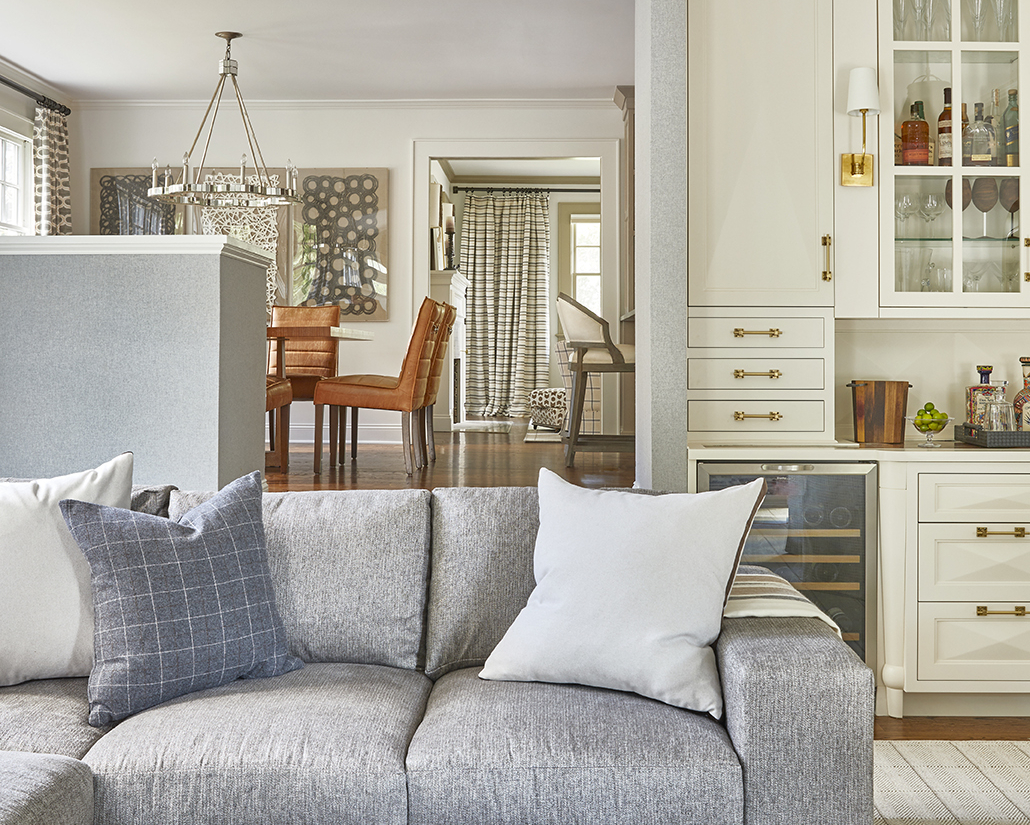 The Backstory
We had worked with this family several years ago, but a fire forced them to move out of their house in Essex Fells. They decided it was an ideal opportunity to add an extension, and asked us to help update the home to reflect their current lifestyle.
The Design Brief
Elevate the design and infuse it with sophistication while maintaining the home's original flair.
The Inspiration
Back to the Future. While some rooms remained unchanged, we rethought others and brought in new elements. With the addition of a sunken living room and adjacent mudroom, we created a highly functional back entry and stairs from the mudroom to the kitchen. The reimagined kitchen is one of our all-time favorites. After reconfiguring the peninsula shape, we relocated the cooktop, oven and sink – then chose finishes like ash-colored cabinetry and handcrafted terra cotta tiles to give the room a soft patina. By ingeniously tweaking the layout, we created the illusion of a dramatically larger space without expanding the footprint.