SHORT HILLS CHATEAU
Short Hills, New Jersey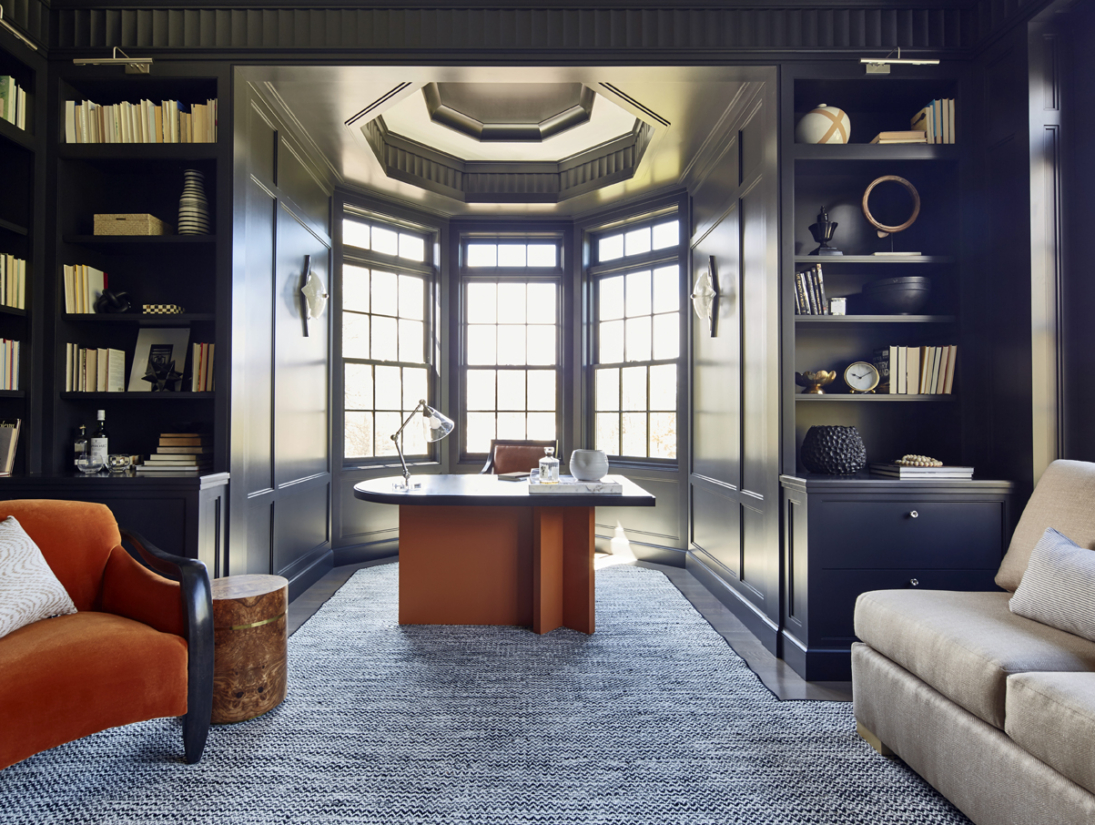 The Backstory
They built a stunning custom dream home reminiscent of a French chateau. We threaded their vision through the dining room and office/library.
The Design Brief
Enhance the drama of existing architectural elements with polished furnishings, finishes and accessories.
The Inspiration
Haute Couture. The footprint of the office/library presented a challenge, but her color choice for the dark wood cabinetry was the perfect foil for rich, understated textures and elegant accents. The custom area rug – inspired by a Chanel tweed suit – hugged every angle of the room. A shapely side chair and lacquered desk, designed to fit the high-ceilinged nook, were sparked by generous splashes of Hermès orange. And every inch of the library shelves was accessorized with exacting detail. Across the foyer, dramatic artwork served as the focal point in the minimalist dining room. We softened the space with heather gray wool walls and a subtle take-off of a chic animal print on the barrel-vaulted ceiling.