Park Avenue Penthouse
New York, NY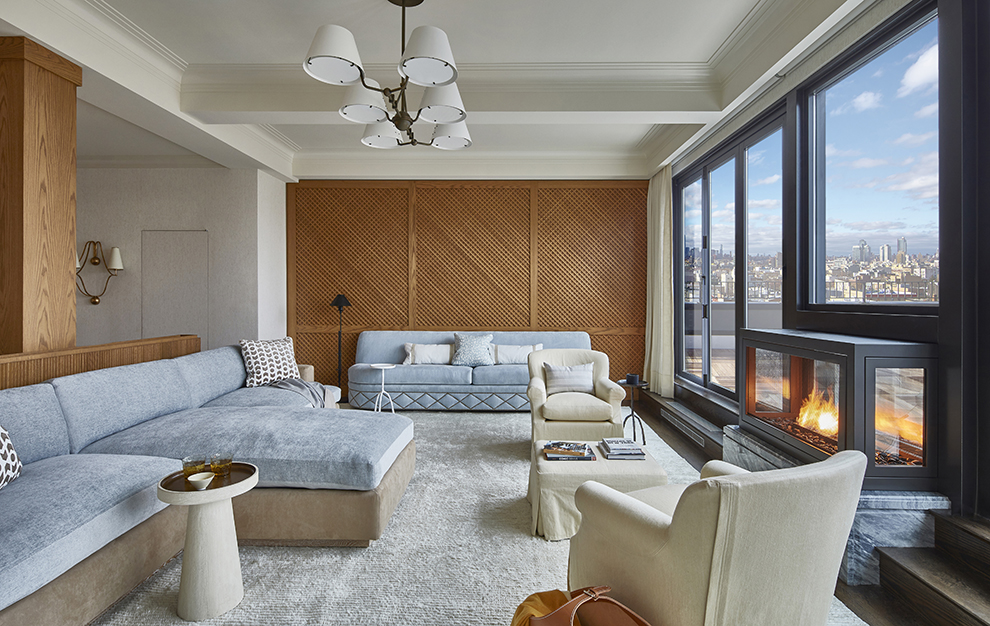 The Backstory
He is the owner of a global tech firm who lives in Los Angeles. Because he travels frequently to New York City, he purchased this Park Avenue pied-à-terre – which he happily shares with friends and family when not in town.
The Design Brief
Create a customized, luxury hotel experience that reflects his personal style: not too traditional, not too modern, and not too fussy.
The Inspiration
Tailor-Made in Manhattan. The apartment was in immaculate condition, making it easy to design a space that mixed clean lines and subtle textures with dark woods and rustic patterns and fixtures that speak to his love of the outdoors. The biggest redesign element was a narrow outdoor space that spanned the length of the apartment. Following a two-year process of gaining approval from the city's Landmark Commission, we installed a retractable glass wall system that seamlessly blends indoors and out, creating the sense that the city is within arms' reach. A custom double-sided fireplace allows (almost) year-round enjoyment.