White By Design
Livingston, NJ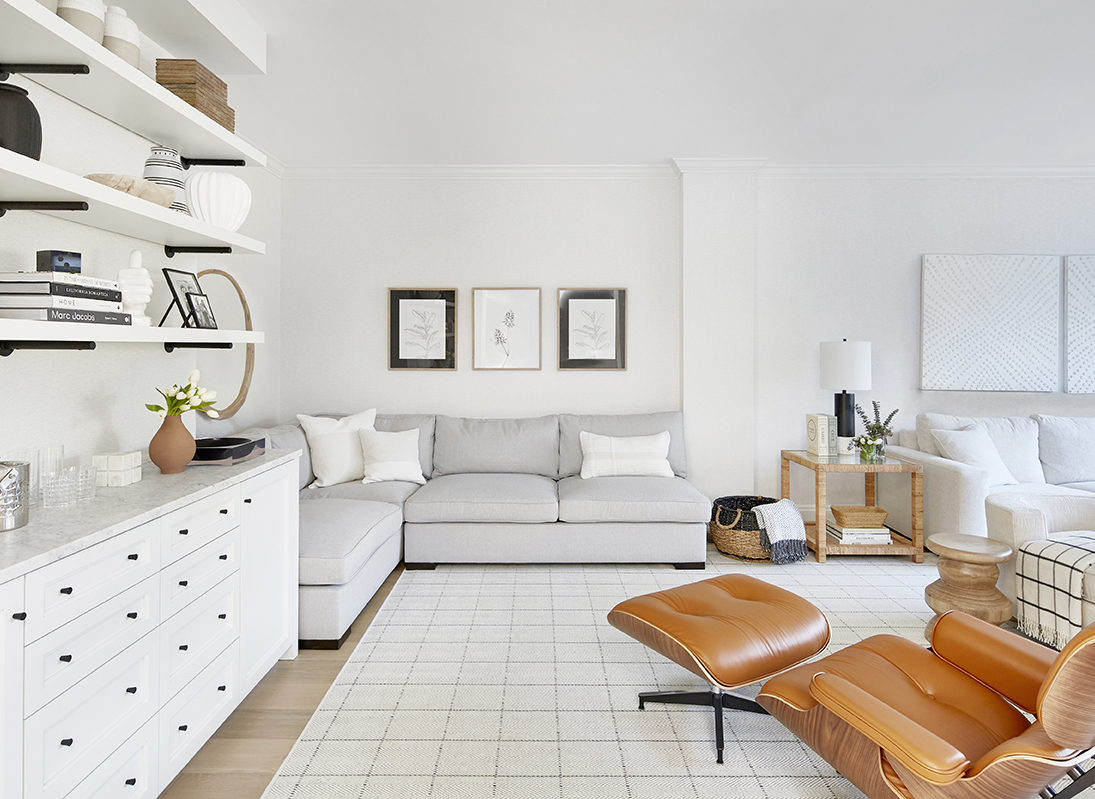 The Backstory
When this family bought a starter home in Livingston, N.J., they thought they would move at some point down the road – and never did. Instead, they decided to invest in designing a dream home for themselves and their identical twin boys.
The Design Brief
Create an inviting space filled with light and warmth – perfect for welcoming family and friends.
The Inspiration
SoCal meets the Hamptons. The house was newer construction, with a dining area that was not ideal and overbearing columns and headers that lent a heavy mood to the first-floor common areas. We focused on cleaning up the architecture issues, some of which were structural, and paring things back to a minimum. Working with the resulting open-plan layout, we relocated the dining room to an elegant spot with a fireplace – which freed up space for expanding the living room. The white-on-white color scheme and clean lines throughout add an urban edge to the coastal vibe, with warm neutral accents in wood, leather and rattan adding subtle hints of texture.