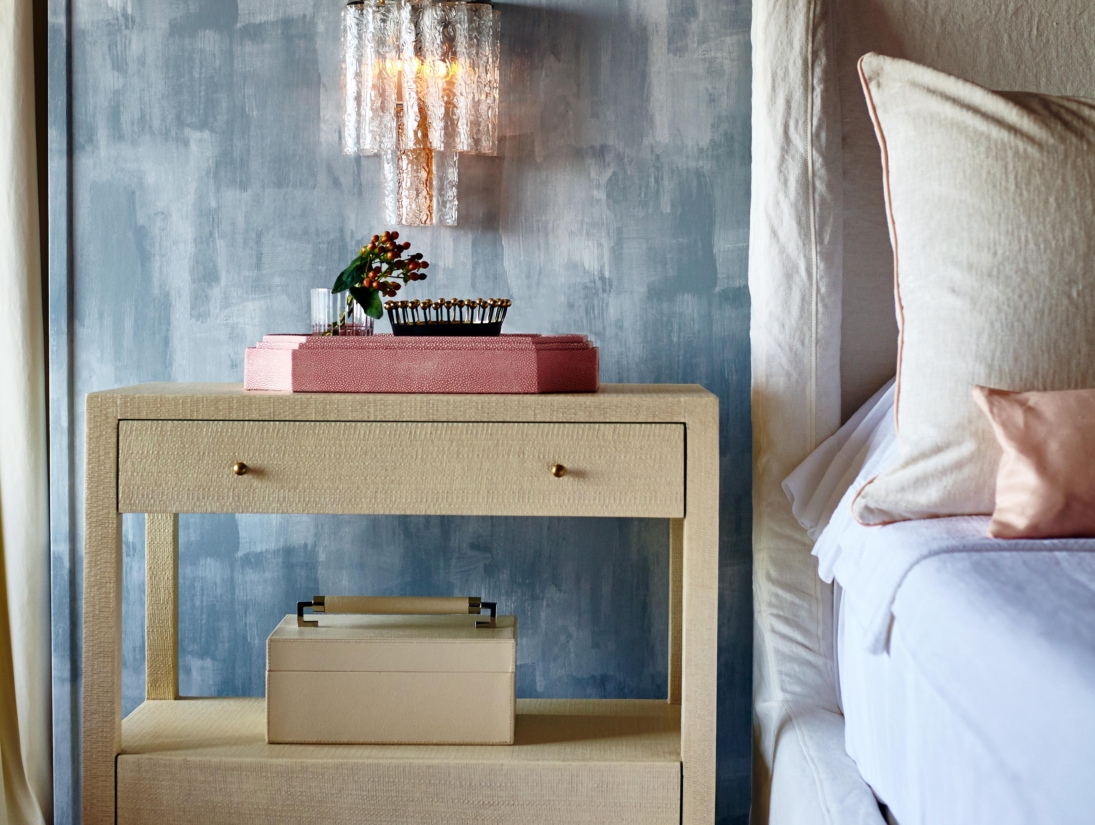 The Backstory
Years ago she consulted with us on a rental and continued to follow our work. Eight years later, she and her husband asked us to help renovate their apartment as they awaited the birth of their first child.
The Design Brief
Update a beautiful but old-fashioned 80s-era space – complete with wall-to-wall, floor-to-ceiling mirrors – and blend the owner's luxe style with a love of natural wood instilled by her dad, a master furniture maker.
The Inspiration
Into the Woods. We partnered with her father to design signature wood tables and cabinetry, and set them off against a polished mix-match of steel, smoked walnut, vintage accents, and a near-monochromatic palette of blue, black, and white. Woodwork in the master bedroom is softened by serene shades of pink, and a forest scene printed on rough-textured wood brings a touch of the outdoors to the dining area.