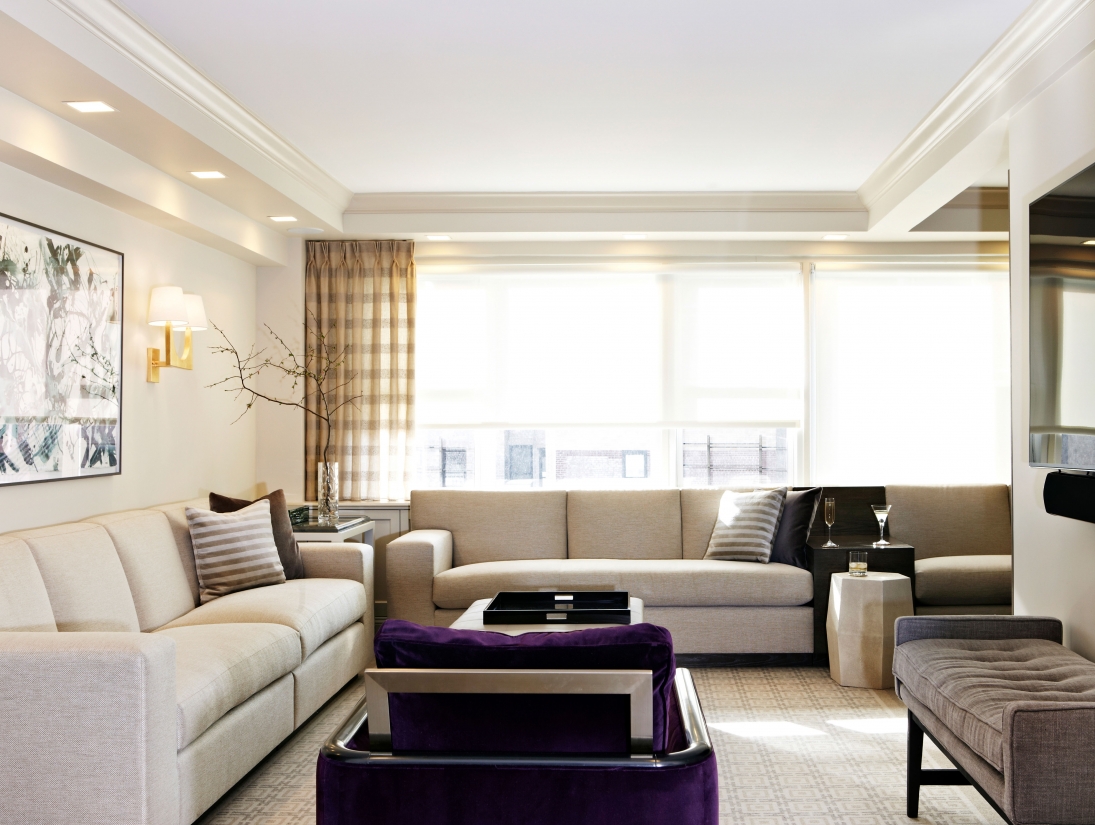 The Backstory
She is a writer, he works in finance, and together they have six children. When they realized they were in over their heads on a renovation combining their current space (which had previously been several apartments) and a neighboring apartment, they hired us to help.
The Design Brief
Adjust the architect's floor plan to create a uniform design that seamlessly blends several apartments into a cohesive whole.
The Inspiration
We Are One. Giving special attention to the ceiling design – a patchwork of pipes and oddly situated structural beams – made a world of difference. They entertain often, so we carved out space for a bar and added plenty of seating in the living room, including custom designed sofas with a built in drinks table. Millwork in the den, which doubles as a guest bedroom, created storage for clothes and private space for her to write. The kitchen was expanded into the former dining room, allowing for a spacious island and tons of cabinetry. And we gave the muted palette a colorful kick in the kids' rooms.