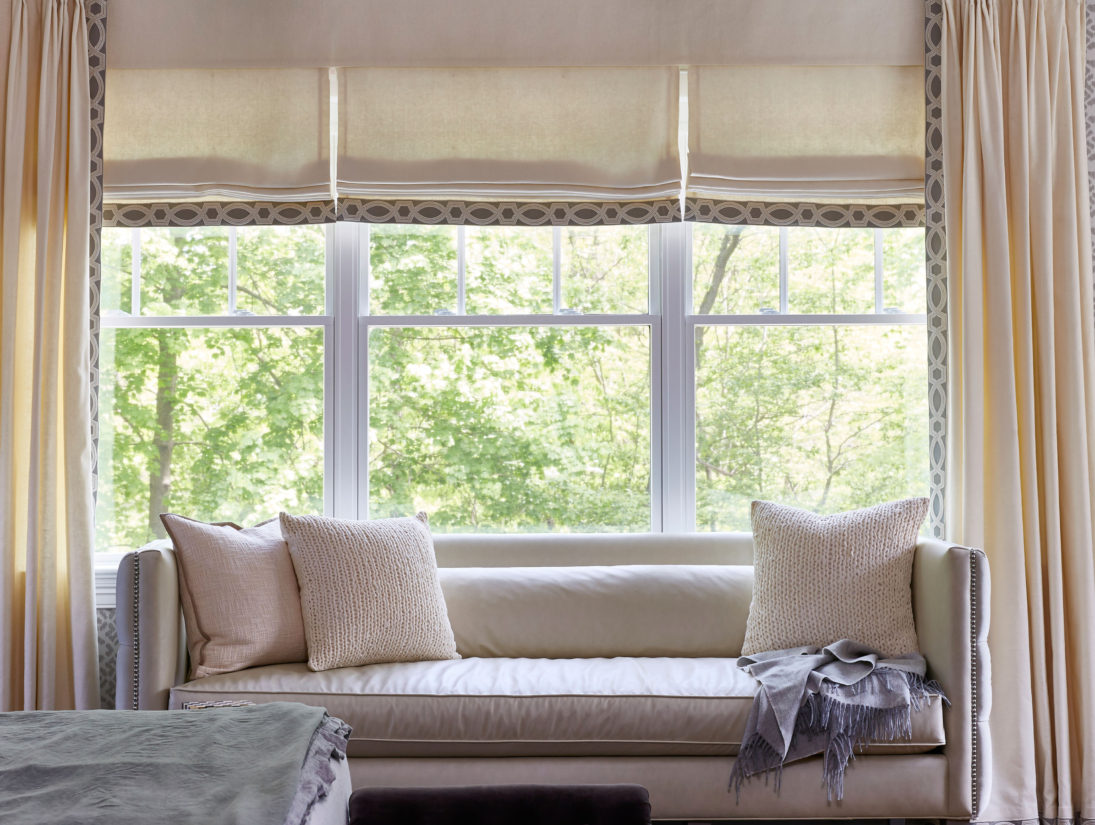 The Backstory
Family of four transitions to Scarsdale from the Upper West Side. He wants a dream home in the suburbs. She is a city girl trading runs along the Hudson for a park-like setting on a private road. Both children live with severe allergies.
The Design Brief
Bring charm and personality to a newly constructed residence and ensure a dust-free environment for the kids.
The Inspiration
Happy Together. This cheerful home integrates his passion for purple, her sunny outlook on life, and the beauty of the rolling green hills outside the windows. Colorful main living spaces co-exist with neutral shades and textured woods in the master bedroom. We even put a chic spin on hypoallergenic materials like vinyl, leather and polypropylene rugs.