Rooms with a View
Greenpoint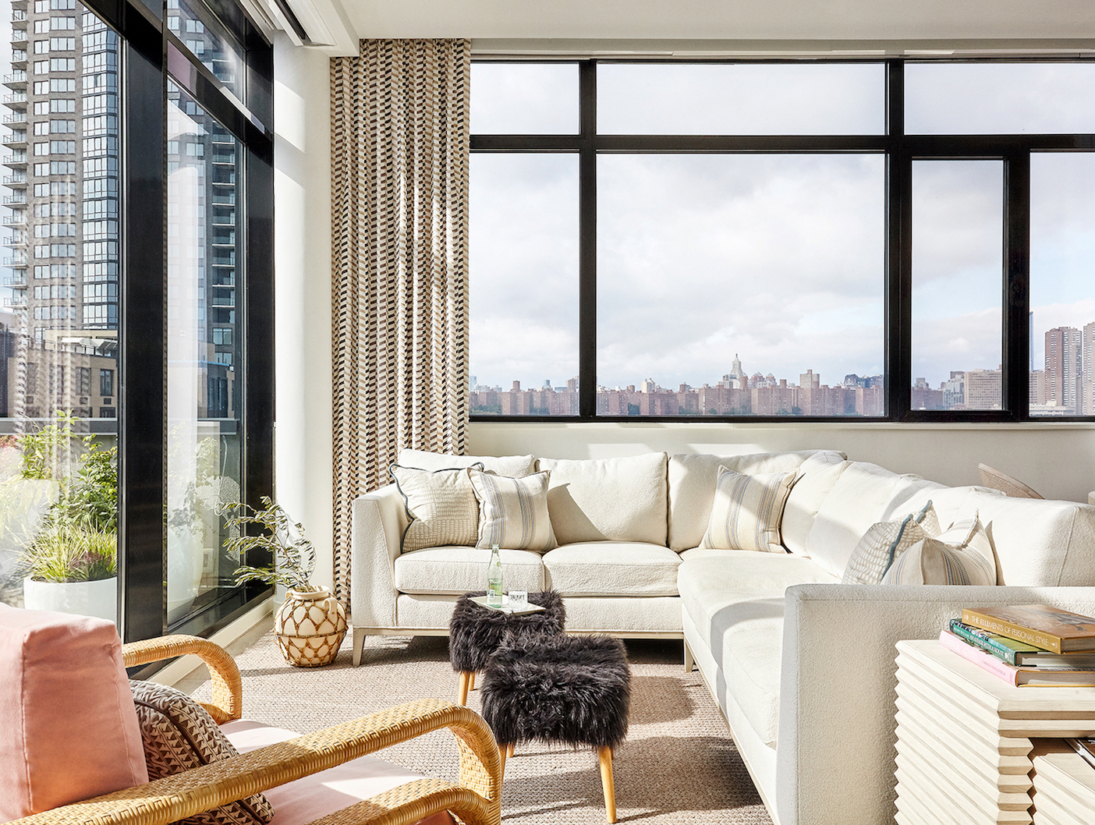 The Backstory
This Millennial couple (she's an artist, he's in finance) purchased an apartment in Greenpoint, Brooklyn in a brand new building with breathtaking views of the Manhattan skyline. But spatial constraints meant revamping the furniture plan, and all that glass made finding an unobtrusive spot for TV viewing a challenge.
The Design Brief
Transform a spare, open space into an unpretentious and decidedly personal first home, perfect for entertaining friends and family – indoors and out.
The Inspiration
Keep it Light. Embracing the apartment's airiness called for a light touch. A white sectional (upholstered in indoor/outdoor fabric to accommodate the beloved family dog) served as a focal point, with touches of petal pink and a deep, teal-y jade woven throughout. Finishes provided surprise moments of texture: rattan chair backs balanced with velvet cushions; concrete pendant lights suspended above the sleek dining table; a dark wood bar reflected in a rose gold mirror; painterly wallpaper softening the marble bathroom. Changes to the floor plan during construction resulted in reducing three bedrooms to two to create a master suite, spacious enough for built-ins and a king bed trimmed in leather. And the AV issue? Resolved by installing an inconspicuous drop-down screen and projector system.