ONE-ROOM WONDER
Essex Fells, New Jersey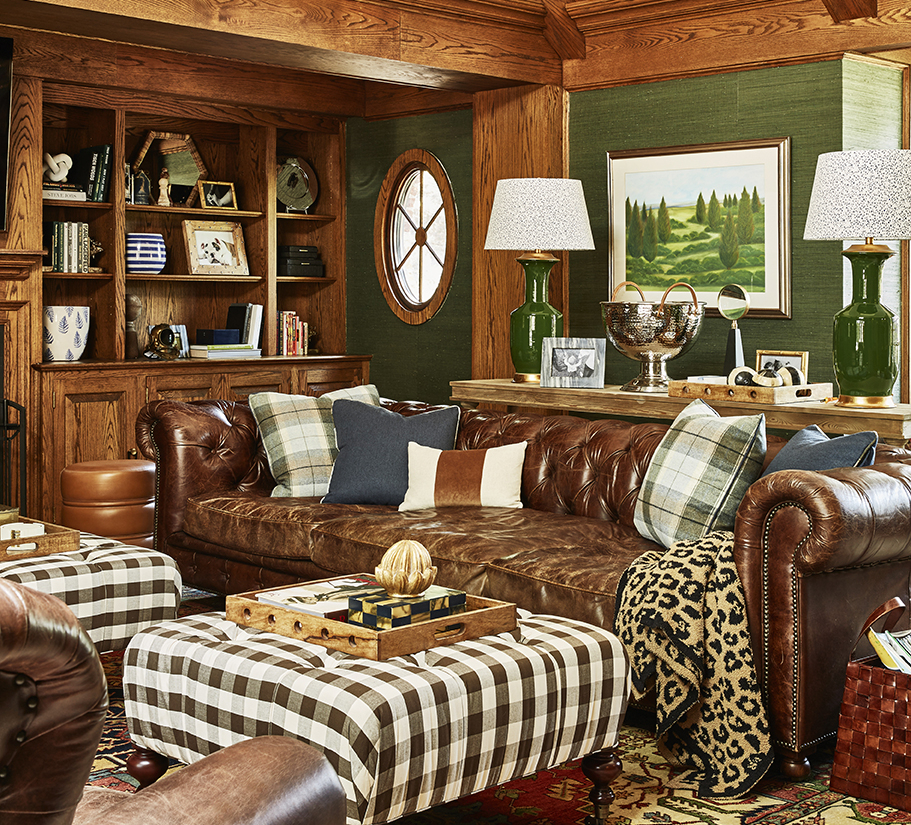 The Backstory
A single room sold him on the early 1900's Tudor in Essex Fells, where he and his wife moved their young family. He envisioned a space for watching ball games with a glass of bourbon. They both wanted plenty of seating and to preserve the original stained wood molding and cabinetry.
The Design Brief
A contemporary and cozy take on an Americana den, showcasing a cherished leather sofa and side chair.
The Inspiration
Ralph Lauren Redux. Instead of viewing the oversized tufted sofa and chair as a challenge, we let them lead the design direction: to put a high-fashion spin on an iconic American style. We layered area rugs to purposefully create dimension and built a color palette around the first one we found – a mix of reds, blues, greens and white – for a fresh take on tradition. The walls were covered in juicy green grass cloth and accent pieces upholstered in plaid-on-plaid stripes and herringbone. Stripped of its doors, one closet became a built-in bar, complete with a wine fridge. Another became as a mud room with storage for everything from car keys to kids' backpacks.