Livingston Luxe
Livingston, NJ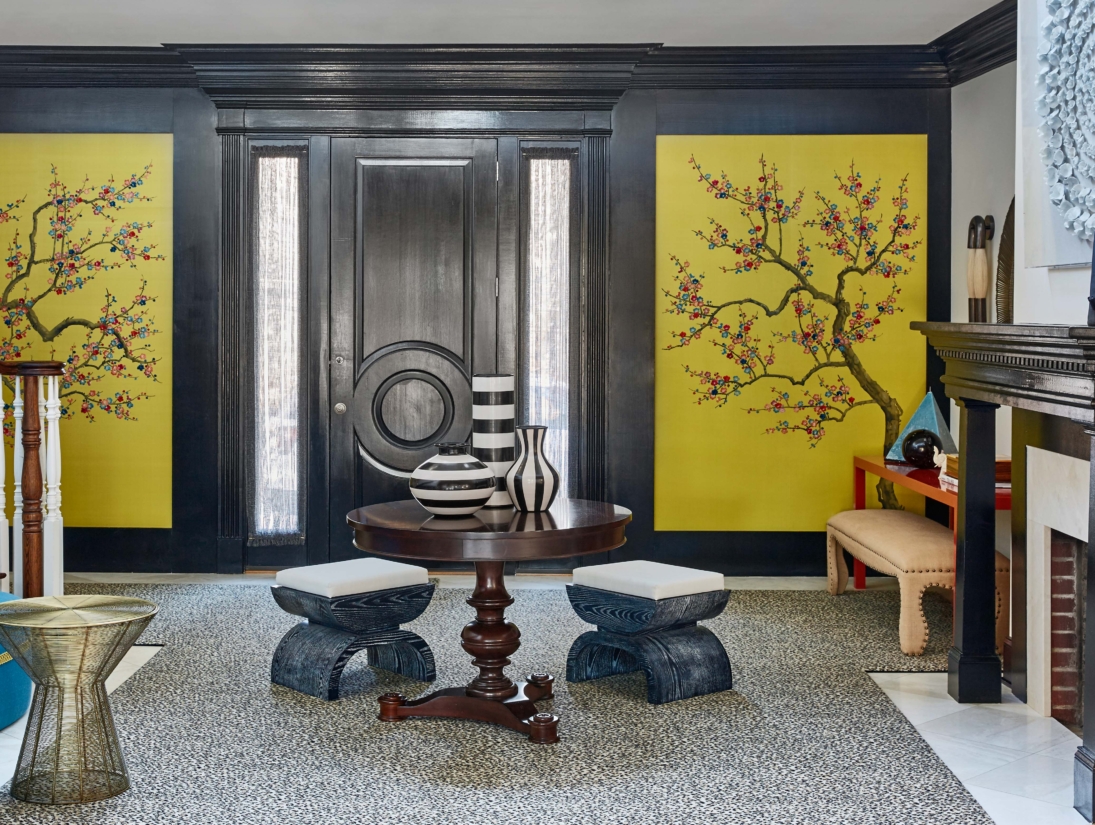 The Backstory
Her passion for entertaining in her Livingston, NJ home is legendary, as is her love of leopard and lacquer. Her two young daughters are following in her footsteps.
The Design Brief
Turn the expansive foyer into a grand entrance and give the girls' bedrooms their own signature style.
The Inspiration
First Impressions Last. We amped up the "wow factor" in the foyer, creating a party-perfect space with a custom turquoise sofa hugging the curve of the staircase and eclectic seating around the fireplace. Super chic, high shine finishes are softened with luxe accents like hand painted silk wallpaper embroidered with trees and flowers. In the older daughter's room: an ultraviolet velvet headboard and a larger than life bulletin board. For her sister: a custom bed, leopard print carpet, and wallpaper dripping with rainbows.