From Princeton to Park Avenue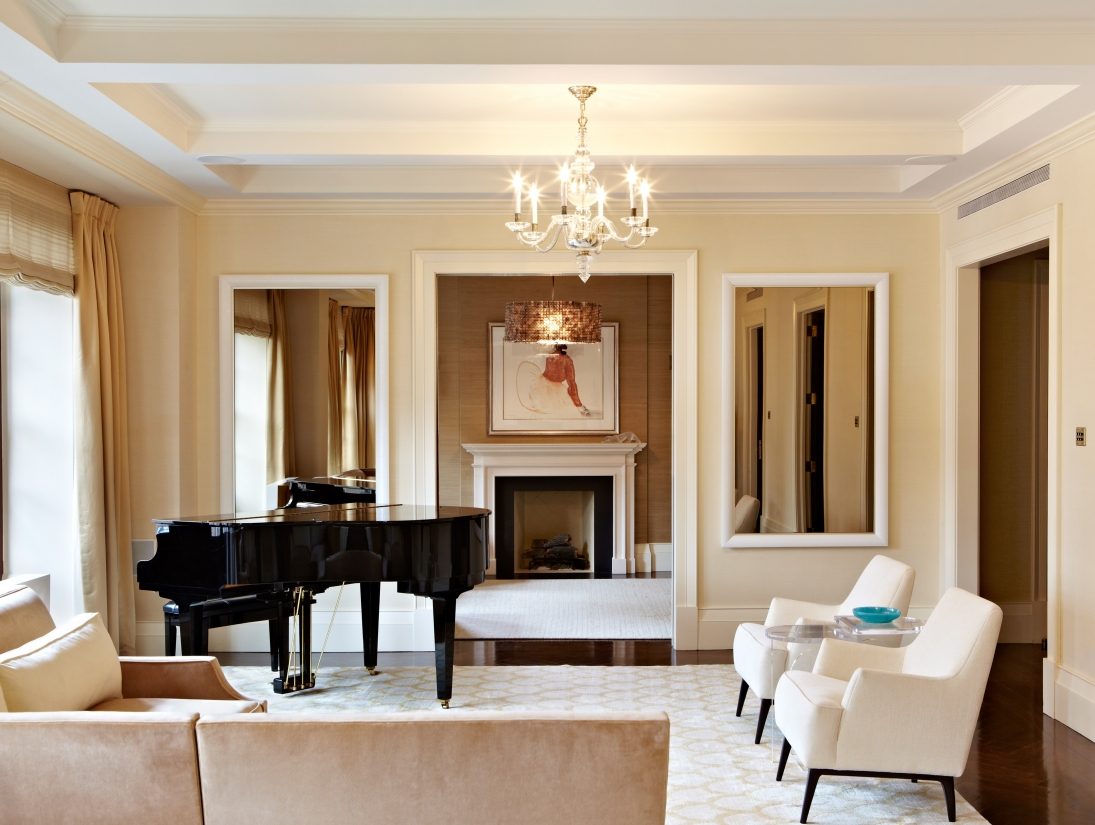 The Backstory
These Empty Nesters are thrilled to be writing their next chapter. His firm develops private label fragrances and cosmetics for designers and celebrities. She has enjoyed raising a family and is embracing this exciting time in their lives.
The Design Brief
Infuse the casual, kid-friendly vibe of the previous owners with a more formal, but decidedly unfussy, tone.
The Inspiration
Gilded Pleasures. Her definitive sense of personal style provided the spark for our fanciful take on modern luxury – from gilded ceiling treatments, ombre wall covering and hand-knotted silk rugs to sleek white leather and rich velvet furnishings, accented with fur throws.