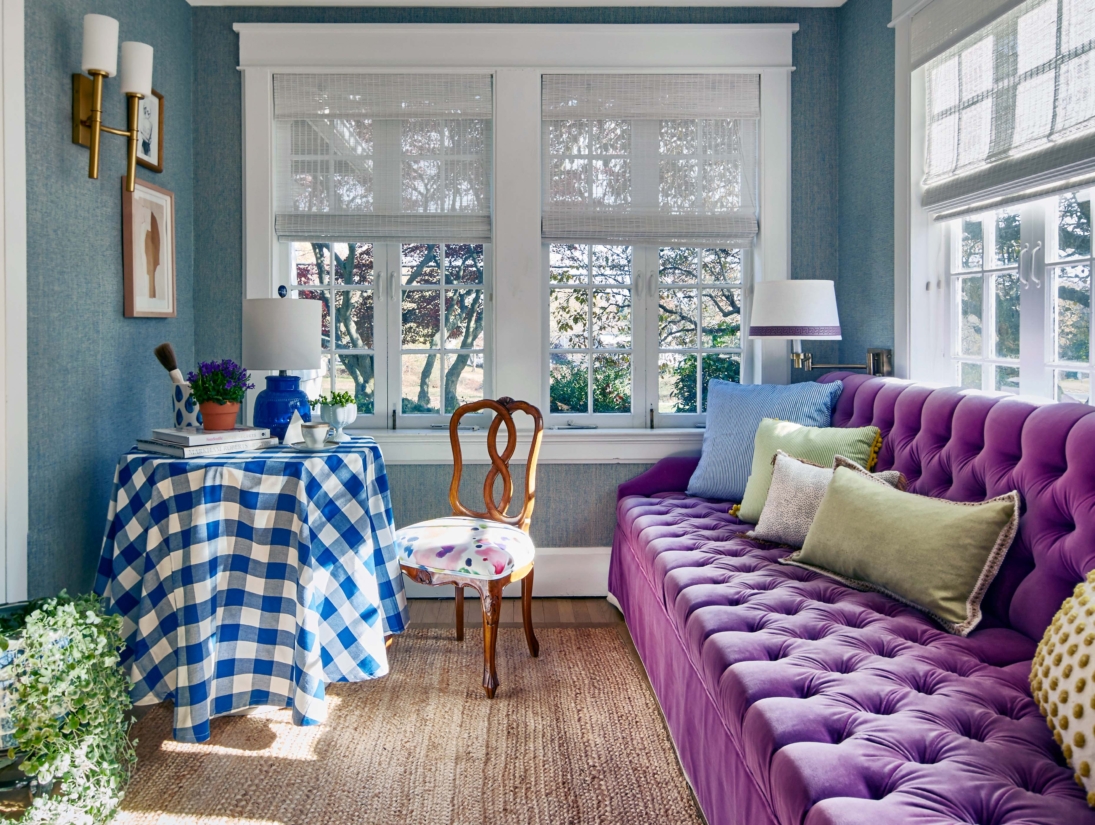 The Backstory
Virginia and her family (dog included!) fell hard for this 1920s American Foursquare in Hawhtorne, NJ, lured by the welcoming front porch, modest simplicity, and endless possibilities.
The Design Brief
Craft high style crafted from reinvented flea market and consignment shop finds.
The Inspiration
Make the Most of It. Her Latin roots, fondness for Southern hospitality, and penchant for parties were the overarching parameters for this gradual home makeover. The kitchen got a major facelift, but the original cabinets were preserved and a few doors removed to showcase her collection of vintage dinnerware and serving pieces. Paisley wallpaper, watercolor print curtains, and lime-painted entryway are evidence of her passion for mixing happy color and bold pattern. The medley of new and salvaged furniture includes a dining table rescued from an abandoned house, an 80s sidebar, the daughter's handed-down vintage desk and a super-long velvet banquette that turns the sunroom into a hangout. In the master bedroom, refinished finds cozy up to a custom canopy bed with leather inserts.