East Meets West in Tribeca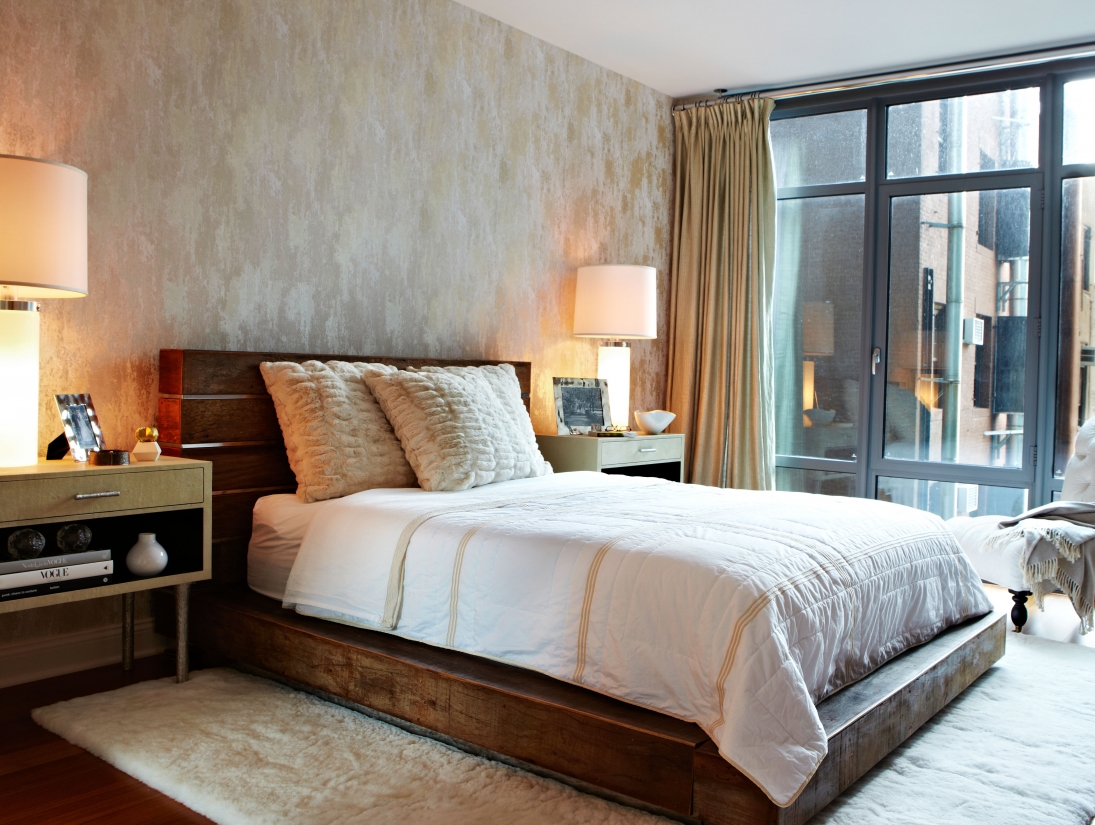 The Backstory
She's a Midwesterner with East-Coast glam-girl style. He's got that cool, West-Coast attitude.
The Design Brief
Merge her downtown aesthetic with his surf-culture vibe.
The Inspiration
Opposites Attract. We discovered this couple shared a down-to-earth sensibility that became the link to their distinctive styles. In the nursery, "his" faux wood wallpaper, wave mural, and whimsical skateboard are right art home with "her" heirloom rug and shearling rocker. The living space reflects the nitty-gritty views outside the floor-to-ceiling windows, while tonal textured wallpaper and glam touches of fur lend an air of serenity to the master bedroom's wood bed and metal dresser.