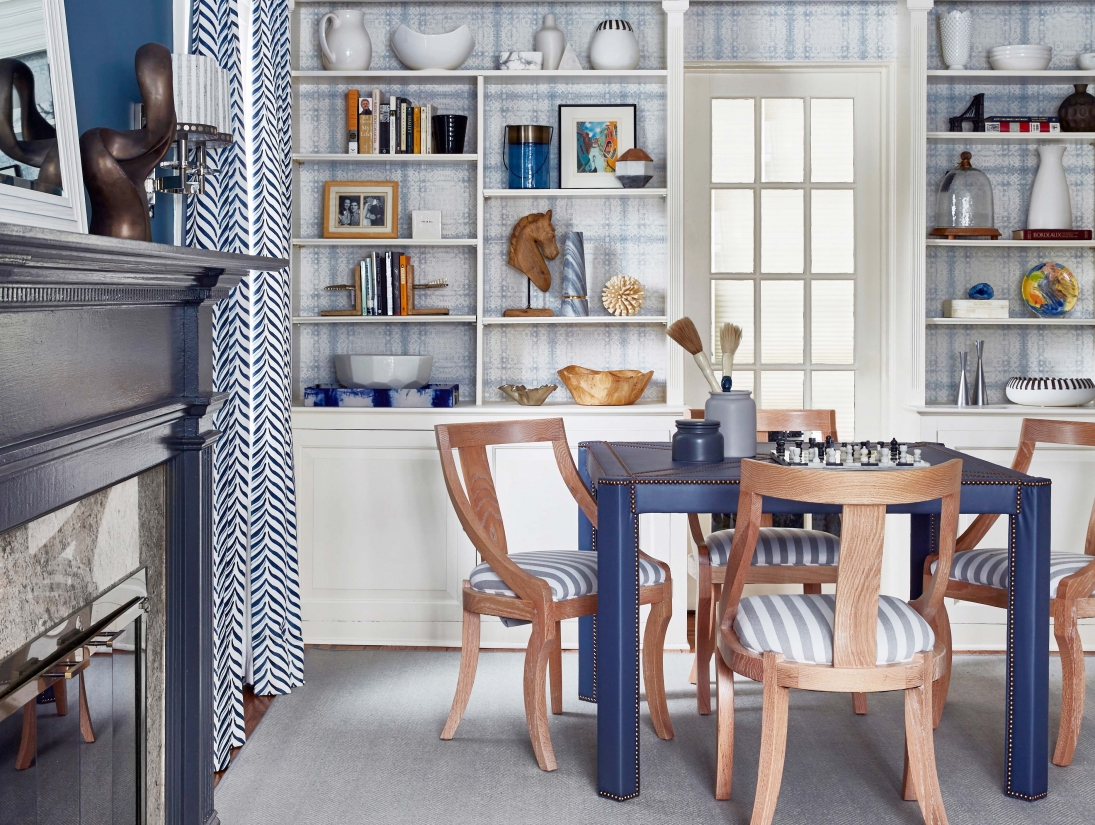 The Backstory
This family of four had updated their brick colonial in Tenafly, NJ, but somehow the new house did not feel like "home".
The Design Brief
Polish the details to express the way this family truly lives.
The Inspiration
Keep it Casual. Working with an unfussy palette of pale blues, grays, and crisp stripes, we put a modern spin on the transitional kitchen –with a shiplap wall, updated lighting, and a textured wood banquette. We went super casual in the "formal" living room, wallpapering existing build-ins and installing a leather game table with nailhead trim. Leather and deep blue lacquer give the dining room a library-like feel, while the metal vanity, diamond-shaped mirrors, and geometric tile give the master bath a utilitarian flair.