BOHO In the Suburbs
Glen Ridge, NJ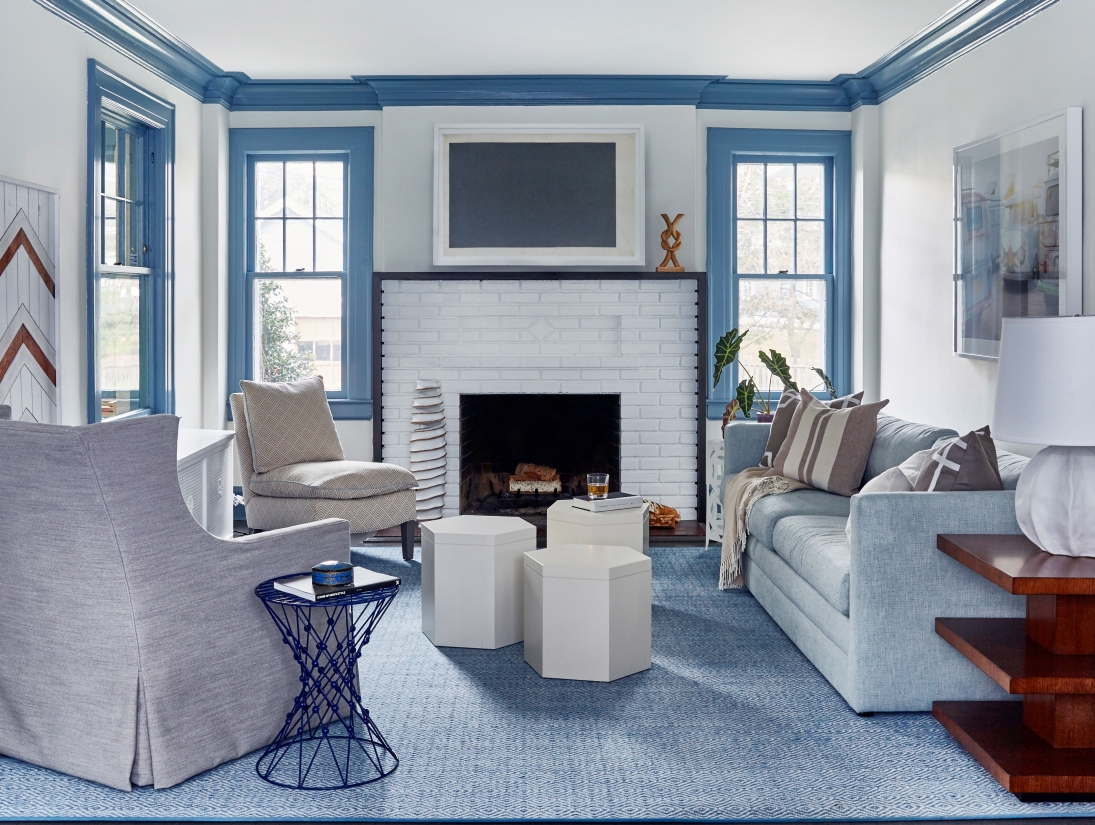 The Backstory
Williamsburg couple packs up their two little ones (and Daisy the dog) and heads to Glen Ridge, NJ, toting a hipster aesthetic and her dream of a kitchen with an island.
The Design Brief
Breathe light and life into the restricted spaces of a traditional home.
The Inspiration
Bohemian Rhapsody. Our offbeat mix of contemporary and vintage pieces creates an air of the unexpected in this classic colonial. Small furniture groupings and boldly accented trim streamline the flow of the narrow living room. We refinished the kitchen cabinets in an artful color way and added a fun fishtail backsplash, but there wasn't space for her longed-for island. Instead, we created a casual gathering spot in what had been the formal dining room, mixing her retro sideboard, unconventional wall covering and a long, laid-back bench with the dining table handed down from her grandmother.